ASDAN模拟商赛,全国52支队伍,
1金3银,美达菲学子占据一席。
ASDAN Business Simulation Competition, 52 teams from across the country took part.
MacDuffie Students achieve one of only four medals awarded in the whole of China.
在今年
2
月份刚刚结束的ASDAN2021全明星赛中,全国
52
支队伍经过
4
天的角逐,美达菲学子
融奕扬
和
王梓硕
荣获
模拟商赛全明星赛银奖。
After a four- day competition among 52 teams from all over the country at the ASDAN 2021 All-Star Competition, which took place in February of this year, MacDuffie students Rong Yiyang and Wang Zishuo won silver medals.
在整个比赛过程中,要经过路演,筹备商业计划,策划交易战略,拍卖大赛竞价,线上市场交易,运营决策。每一个环节"火药味"十足,学生完全以商人的身份,同台竞技,展现自己的商业头脑。
In the entirecompetition process, students have to complete the following components: business plan making, bidding at auction competition, market trading online and operational decision-making. Every part was full of an intense and competitive atmosphere,students acted as business people, competed on the stage and showed their business mindedness.
How hard is it to win a silver medal?
▲▲▲
融奕扬同学
Rong Yiyang
"Team是临时搭建的,队友来自五湖四海,面对疫情没有办法面对面的准备材料,但是大家都有一个共同的目标,就是赢得商赛。
虽然是春节期间,大家都在和家人团聚的时候,队员们牺牲自己休息的时间,积极充分的准备材料。
经过四天的充分准备,路演,说服投资商为自己的产品投资。
在拍卖,路演,竞价的环节中我们虽然身处劣势但是我们还是牟足了劲,不屈不挠,坚持抗争到最后,功夫不负有心人,风雨过后终于见到彩虹,最终经过大家的不懈的努力下,获得了银奖"。
We interviewed Rong Yiyang from our International Department, he said: "The team is improvised,teammates are from different places, we can not prepare materials face to face because of the virus, but we all set up a common goal which is to win the competition for sure. All teammates sacrificed our Spring Festival holidays to fully prepare materials. After four days preparation, we successfully got aninvestment to our products through the stages of the competition. In the auction, decision making and bidding parts, we were still indomitable, brave and we kept fighting to the end even though we were at a disadvantage. We saw the rainbow after the storm eventually and won the silver medals through all our teammates' great efforts.
从融奕扬同学的介绍中,我们可以看到,在疫情"加持"的商赛中,每个队伍要面对更多的困难。
因为不能面对面,在团队合作和沟通上对每个参赛者是一个多么大的挑战,而且为了准备材料他们牺牲了春节与家人团聚的时间,为了就是能在大赛中证明自己,提高自己。
From the introduction of Rong Yiyang, we can see that each team had to face more difficulties because of thevirus. They could not prepare materials face to face, and it was a challenge for communication and teamwork. They even sacrificed their Spring Festival holidays just in order to be able to improve and enhance themselves through this competition.
Let's get to know these two MacDuffie students.
▲▲▲
融奕扬同学
Rong Yiyang
融奕扬,一个全能型的阳光大男孩。
Rong Yiyang, an all-round superstar!
第一次见到融奕扬,你感受到的就是他身上的青春、阳光。融奕扬同学从小学习成绩优异,在南开五马路小学读书时就一直担任语文课代表。
五年级之后去了新加坡求学,在学校生活中,各科成绩名列前茅,英语水平更是接近母语水平,回国后入读天津美达菲学校国际部,雅思首考7分,雅思7分意味着什么?
英语专业能过专四专八的学生所掌握的词汇量和对语言的运用能力基本是可以达到雅思6分-7分左右的英语水平。
高中英语130以上基本上雅思能考到5-6分。拿到雅思7分意味着全世界的好学校基本都向你敞开大门。
When we first met Rong Yiyang, his youthful vigor and optimistic personality really impressed us. He has had excellent academic performance since childhood and has been serving as the representative of Chinese since he studied in Wu Ma Lu primary school of Nankai district, then he went to Singapore to study after the fifth grade. He is in the top set for all subjects and his English is close to native language level. He has studied in the International Department of MacDuffie School Tianjin since he returned from Singapore. He got a 7 on his first IELTS test which means he has reached the same English level as English major undergraduates.The high School English score above 130 also equates to a 5-6 in IELTS. Getting a 7 in IELTS means that good schools all over the world are waiting for you.

▲▲▲
融奕扬同学
Rong Yiyang
不止学习成绩优异,融奕扬还喜欢乐器和合唱,在学校的乐队中,融奕扬担任「大号手」,并且还是学校合唱团的骨干之一,在学校的各种演出中都会看到他的身影。
同时他还热爱体育运动,擅长羽毛球。班主任说:"融奕扬是一位非常优秀,自律,追求卓越的学生,一直用非常高的标准要求自己。"
In addition to his excellent academic performance, Rong Yiyang is also interested in playing instruments and participating in the school band and choir. He plays Tuba inthe band, and he's also one of the elite members of the school choir.He also loves sports and he is proficient at playing badminton. His class manager said: "Rong Yiyang is an excellent, self-disciplined and outstanding student who places strict demands on himself, as always."
▲▲▲
王梓硕同学
Wang Zishuo
王梓硕(Steven)同学在本次比赛中与融奕扬同学搭档,据班主任介绍:
"Steven性格平稳、善良、自律、乐于助人、待人有礼貌是他留给大家最直观的印象,小小的闪光点围聚成耀眼的光芒。
Steven

同学受家庭艺术氛围的熏陶,从小酷爱手工艺术作品制作,长时间的手工制作也练就了他做事无比专注的特点。
Steven对学习、对生活、对未来充满热爱,他正在去感知,去突破,去享受在美达菲的每一天。"
Wang Zishuo (Steven) was partnered with Rong Yiyang in this competition, according to his class manager:" Steven is stable, kind,self-disciplined, helpful and polite to others, which are the most direct impressions he leaves on us. Steven has been keen on arts and crafts since childhood, influenced by the artistic atmosphere of his family. This long-term practice of art has helped to improve his focus as well.Steven also has a passion for learning, for life and for the future. He is going to work hard, to strive to meet his goals and to enjoy every day at MacDuffie campus."
从两位同学身上,我们看到了他们共有的阳光、自律、专注,热爱生活。
对自己有明确的目标,并且坚持不懈的去实现,而在商赛中,他们一起与队友合作,披荆斩棘,取得了来之不易的成绩。
现在还不是他们的终点,WYEF(全国冠军赛)的门票已经在手,期待他们更加优异的表现。
We can see the many positive characteristics displayed by these two students, they are optimistic, self-disciplined,dedicated and have a passion for life. They have clear goals and try their best to reach them with persistence and dedication, making unremitting efforts to achieve success. In the competition, they cooperated with their teammates to overcome difficulties and got great results. It's not the end yet, the WYEF (NationalChampionship) tickets are already in their hands, and we look forward to their amazing performances there.
Introductionof ASDAN

ASDAN模拟商赛是以专业的模拟商战IT系统为基础,完全仿真还原市场和公司运营的真实环境与决策过程,以最终净资产多少决定胜负。ASDAN模拟商赛与全国各地重点中学、国际学校合作举办,迄今已经举办超过260场商赛,累计超过40000名同学参加过ASDAN模拟商赛。获得全国参赛师生的好评!
ASDAN business simulation competition is based on a professional business simulation IT system, it fully simulates a realistic environment and the decision-making process of both market and company operations. The outcome is determined by the net worth of each bid. The ASDAN competition is held in cooperation with key middle schools and international schools around the country, it has held over 260 competitions up to now and over 40000 students have participated so far. ASDAN has won a great reputation and received many positive plaudits from teachers and students across the country.
▲▲▲
ASDAN"青年企业家"证书
ASDAN "Junior Entrepreneur" Certificate
大赛分为区域赛、全明星赛、全国冠军赛,通过比赛可以锻炼学生的团队协作能力、问题解决能力、学习与实践能力、市场分析能力、公众演讲能力以及沟通能力,表现优异的参赛者还会获得ASDAN"青年企业家"证书。
The competition is divided into a regional competition, an all-star competition and the national championship competition. Through the competition, students can practice various abilities such as teamwork, problem solving, learning and practice of business,market analysis, public speaking and communication skills. Participants with excellent performances will also be awarded the ASDAN "Junior Entrepreneur" certificate.
▲▲▲
六项核心能力
SixCore Competencies – Our CIRCLE Values
前进的号角已经吹响,我们为每一位曾经在赛场和继续在赛场拼搏的同学加油,他们在为自己的理想和目标奋斗,同时也代表学校在全国赛场上竞技。
A new journey has begun for everyone. We cheer on all those who have fought for themselves and their school in the past and those who continue the mission into the future. They are fighting for their dreams and goals while representing their schools on the national stage.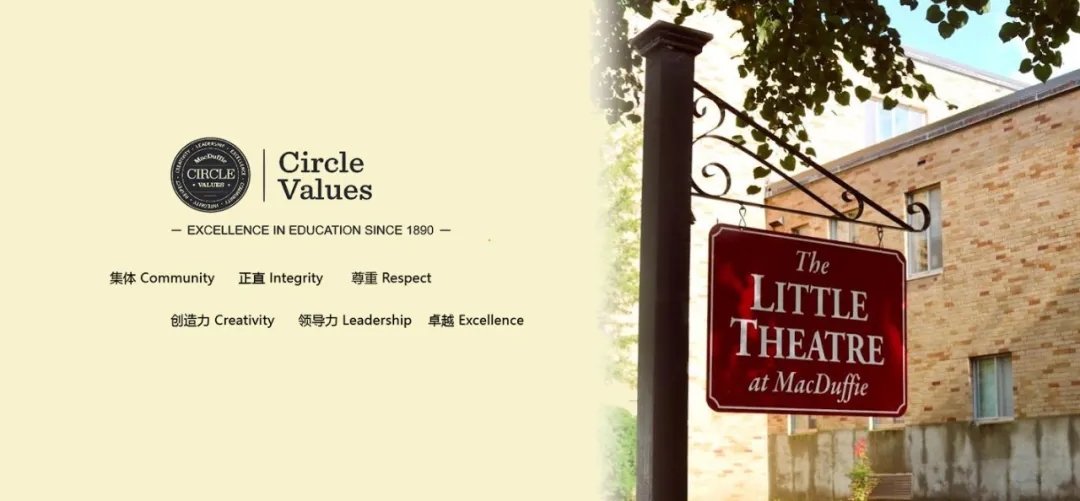 ▲▲▲
美达菲价值观
MacDuffie Circle Values
美达菲践行着集体、正直、尊重、创造力、领导力、卓越的六大价值观,致力于培养学生良好的思维习惯与高尚的道德情操,帮助学生在未来的家庭生活和工作中成为一个有价值、有责任心、尊重多元文化的世界公民。
MacDuffie Circle values are: Community, Integrity, Respect, Creativity, Leadership and Excellence. The mission of MacDuffie is to foster in all students the intellectual habits of mind, high ethical standards, and respect for diversity required for becoming effective individuals in their personal and work lives and moral and responsible participants in the world beyond.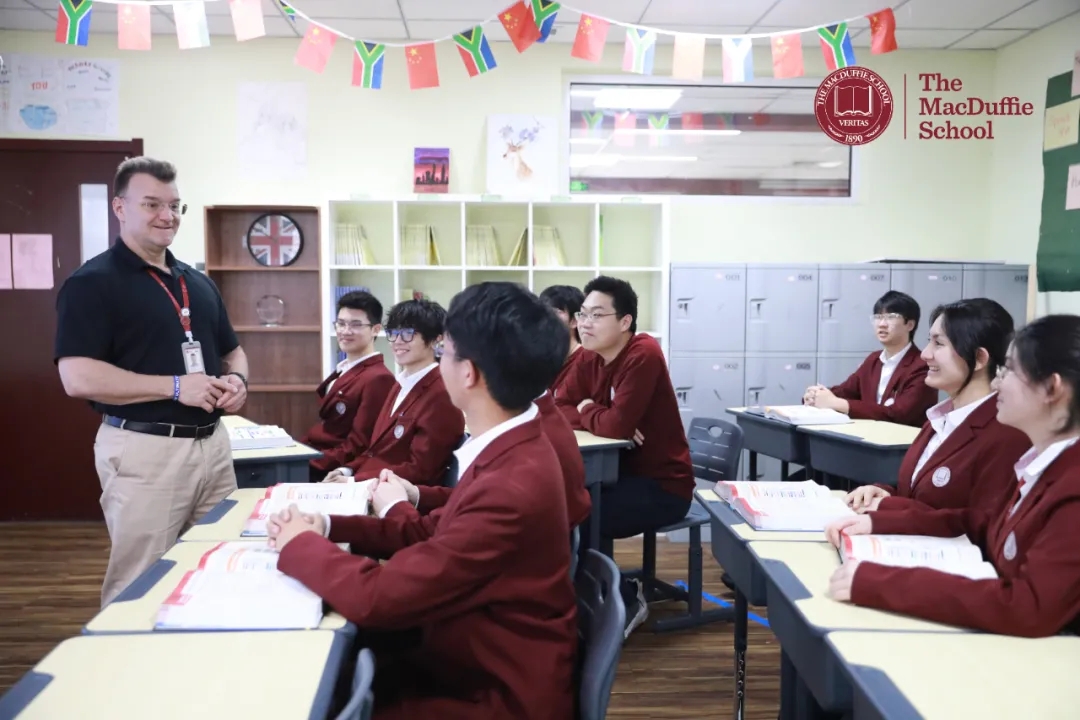 ▲▲▲
国际部课堂
Classroomsof International School
秉承美达菲学校一贯的教育理念,根据学生实际情况,天津美达菲学校采用
小班教学+原版美国教材+资深中、英、美教师团队
为学生提供优质课程。
In line with the educational philosophy of the school, and in accordance with the actual situation of the students, MacDuffie School Tianjin adopts small sized class teaching + original American teaching materials + senior Chinese, British and American teaching teams to provide students with high-quality courses.
课程结合中国学生自身特点,开展
以外教授课为主
的戏剧、表演、西方文化理解等国际补充课程,拓展学生的
国际视野和批判性思维
,帮助学生找到适合自己的发展方向,提升学生的学习能力和未来发展潜力。
The courses are adapted to meet the characteristic needs of Chinese students and offer complementary international courses, such as drama, performance, and western culture to broaden students' international perspectives and critical thinking. The aim is to help students find their own direction by enhancing their learning ability and future development potential.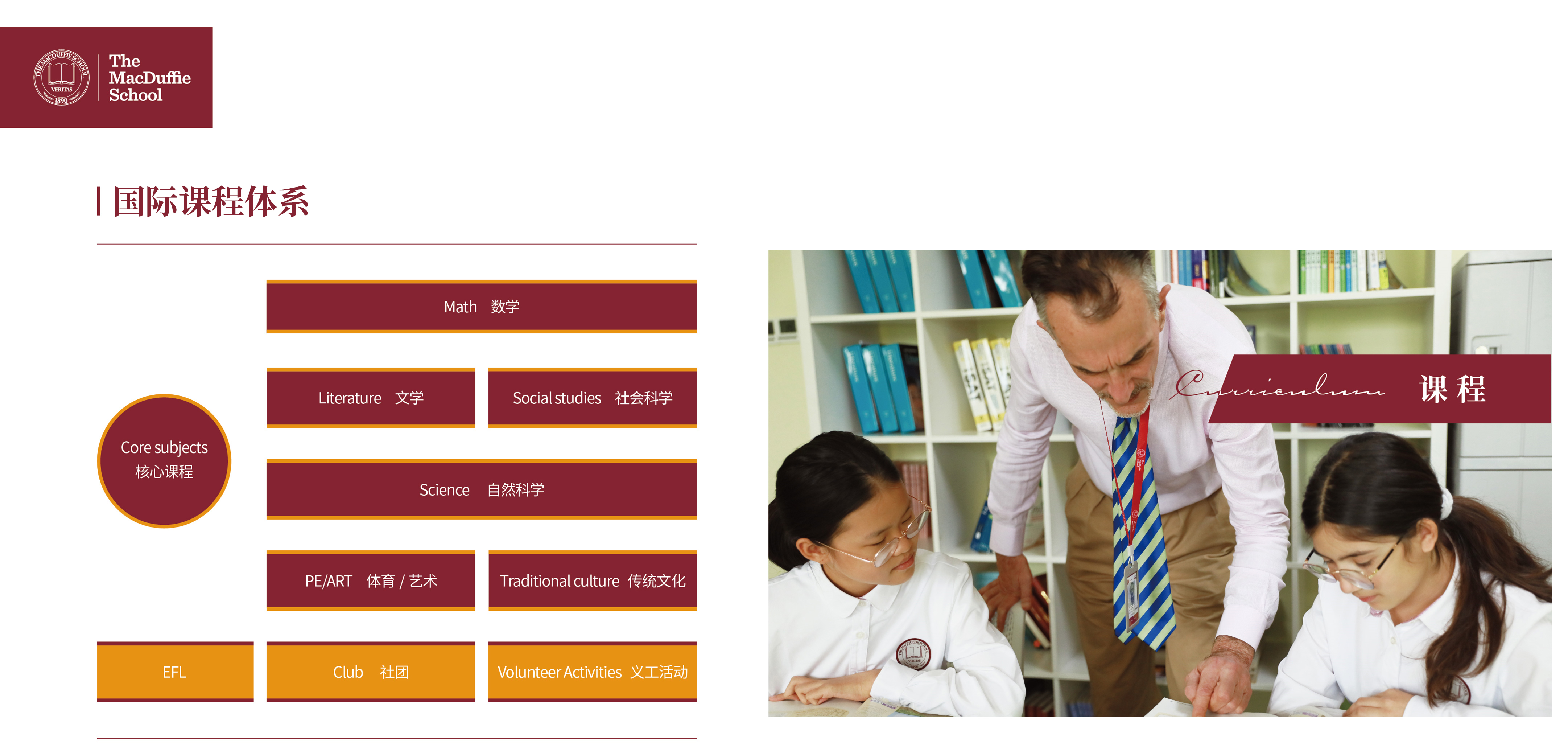 ▲▲▲
国际课程体系
InternationalCurriculum System
课程涵盖
雅思、托福、SAT、AP
等诸多出国考试课程,并且有计划的组织各类摸底考试,进行专业化指导。
此外,围绕世界名校录取标准,课程还融入了中国传统文化的元素,开设了中国的
语文、历史、地理、传统文化、音乐艺术、体育竞技、科技创新、领导力、心理疏导
等众多人文素养类课程。
The curriculum includes IELTS, TOEFL, SAT, AP and many other overseas exam courses, and organizes all kinds of basic tests, providing professional guidance for students. Inaddition, according to the admission standards of world famous universities,the curriculum also integrates the elements of traditional Chinese culture, and courses in Chinese language, history, geography, traditional culture; as well as music and art, sports, scientific development and technological innovation,leadership, psychological counseling and many other courses to meet the needs of the whole child.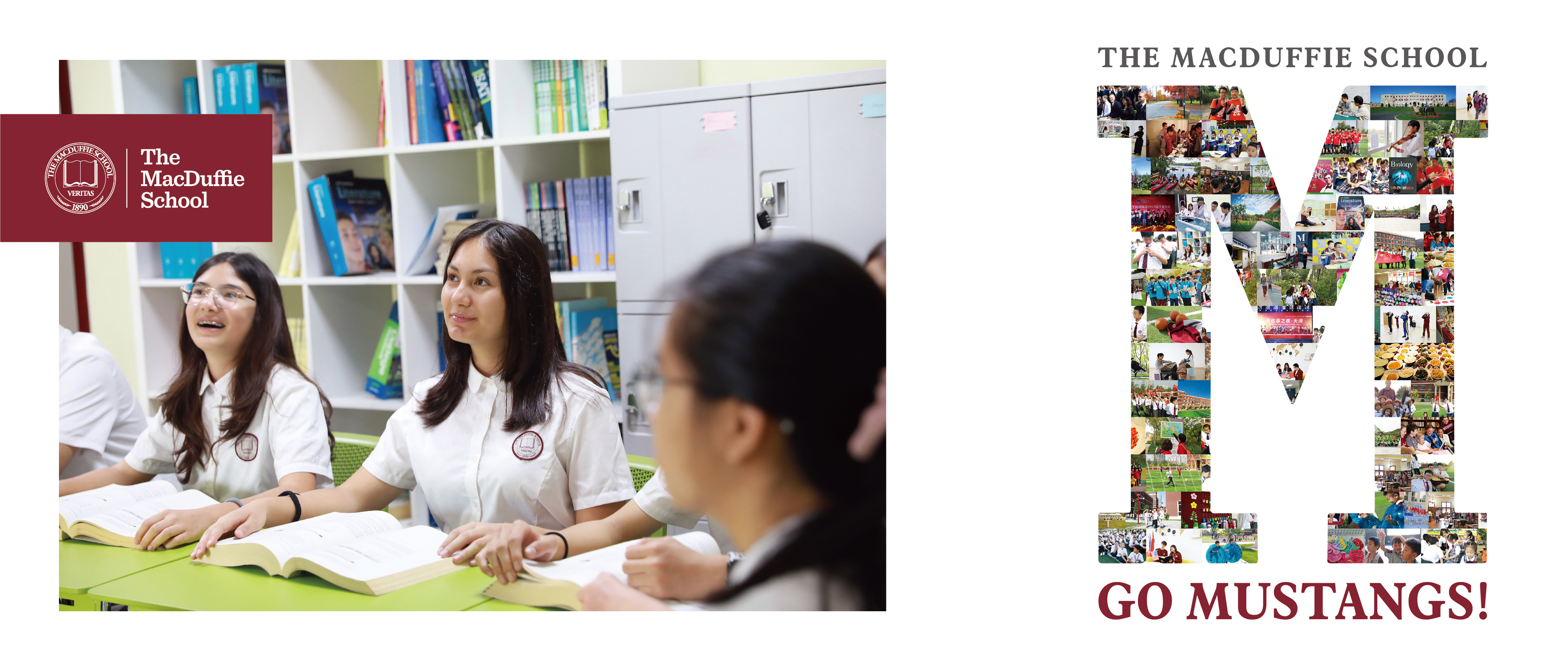 ▲▲▲
美达菲学生
MacDuffie Students
130年的文化传承,专业的国际课程体系,纯美式的国际化学校,在教育的道路上
我们保持卓越,期待学子们在全国大赛上的优异成绩。
MacDuffie has 130 years of cultural heritage, a professional international curriculum system, and American style international courses; we maintain excellence in all aspects of education and look forward to many more outstanding results from our students in these prestigious national competitions.
—END—